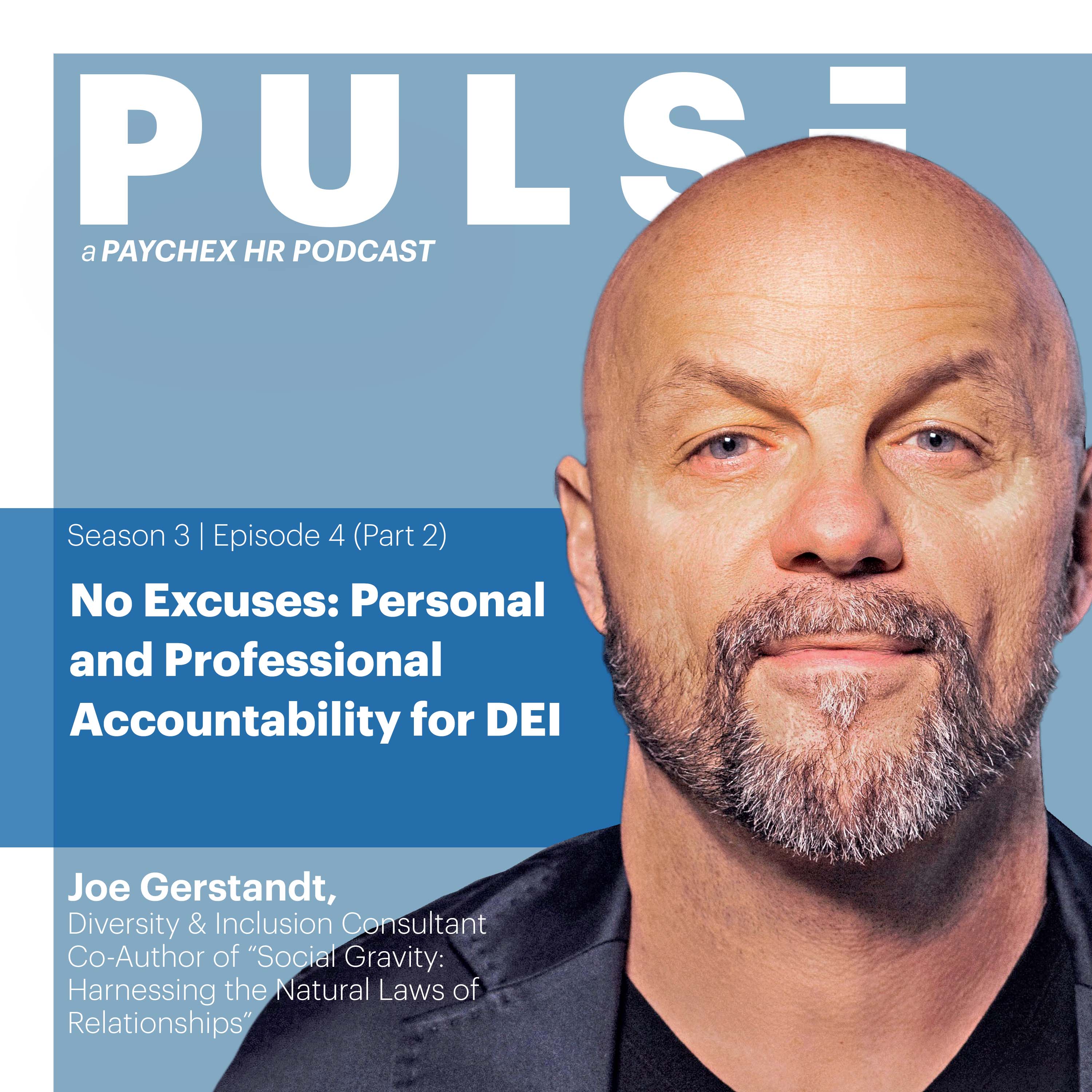 Despite improvements in diversity, equity, and inclusion (DEI) in the workplace, HR leaders can sometimes be those most in need of continued personal DEI work and growth. In this continuing discussion, diversity and inclusion consultant Joe Gerstandt outlines the value gained when individuals go beyond their personal comfort zones to build greater diversity in their relationship networks, and how it can impact their organizations. (Part 2 of 2.)
Topics include:
2:57 - Life experiences impacting Joe's DEI journey
6:23 - Why HR needs to do its own DEI work
7:48 - Are HR leaders holding themselves accountable?
10:27 - The value of relationship networks
12:08 - Why personal discomfort can lead to more diverse relationships
15:12 - Employee resource groups bring visibility
17:23 - How might data and technology impact DEI in future workplaces?
Resources:
What does diversity, equity, and inclusion mean in the workplace? Learn more at: www.paychex.com/articles/human-resources/diversity-and-inclusion-in-the-workplace.
Find more information on Joe, helpful resources, and his book "Social Gravity" at: http://joegerstandt.com.
Have an idea for a topic or guest for the show? Submit your suggestions at: http://payx.me/thrivetopics.
DISCLAIMER:
The information presented in this podcast, and that is further provided by the presenter, should not be considered legal or accounting advice, and should not substitute for legal, accounting, or other professional advice in which the facts and circumstances may warrant. We encourage you to consult legal counsel as it pertains to your own unique situation(s) and/or with any specific legal questions you may have.